Understand Where Planes Fly Today
Aircraft fly in most parts of the Perth area, operating to and from Perth Airport, Jandakot and RAAF Base Pearce.
This video shows common flight paths used by aircraft today.
2016 Flight Tracks
The images below show a composite of flights for jets in 2016 with arrivals and departures shown separately.
2016 Jet Arrivals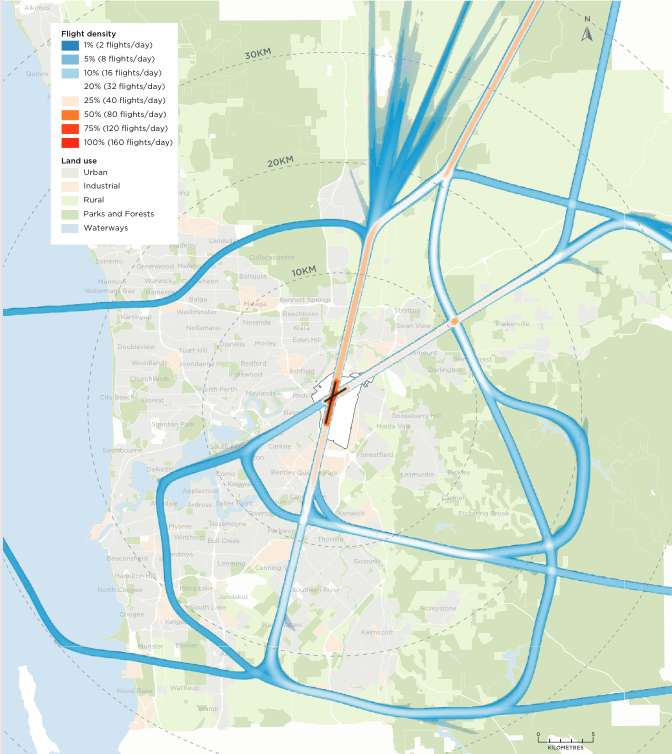 2016 Jet Departures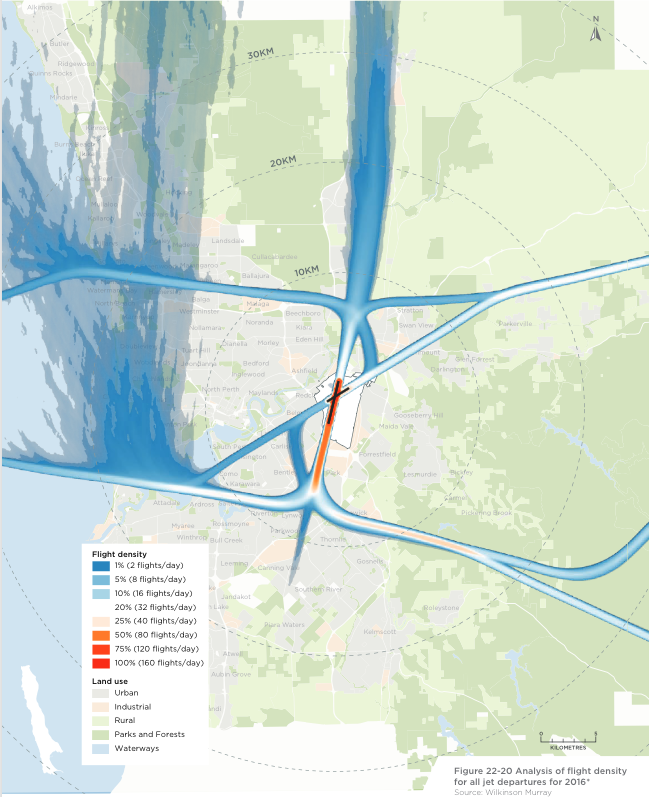 Go to "Why do aircraft fly where they do?" to learn more.
Next